IMHA Strategic research priorities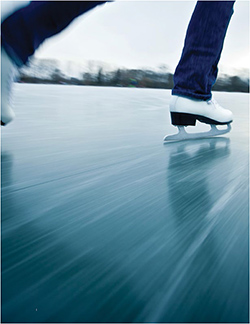 IMHA's overall vision is to lead research and knowledge translation in its six focus areas to improve the lives of Canadians. IMHA has selected three overarching themes that will help to guide and inform the selected strategic priority areas and support the implementation of CIHR's Road Map II:
to strengthen the MSK, skin and oral health research communities through Capacity Building
to foster innovative research in MSK, Skin and oral health through Innovation
to promote the integration of research into practice for MSK, skin and oral health through Translation
With the help of these overarching themes, IMHA's strategic plan for 2014-2018 will focus on the following three strategic priority areas:
Chronic Pain and Fatigue
Pain, disability and chronic disease have been priorities of IMHA since its inception. Chronic pain and fatigue are prominent features of multiple inflammatory and non-inflammatory MSK disorders and are major drivers of health care costs. IMHA's efforts to address chronic pain and fatigue will support CIHR's priority of improved quality of life for persons living with chronic conditions by encouraging research that progresses from basic science to clinical implementation and policy change.
Developing a better understanding of the complex causes and clinical manifestations of chronic pain and fatigue
Defining optimal strategies of care and management through improved models of care
Improving our understanding of the impact and consequences of chronic pain and fatigue
Inflammation and Tissue Repair
A wide spectrum of chronic inflammatory and non-inflammatory disorders impact the MSK system, skin, and the oral cavity. Mechanisms underlying the progressive tissue damage of disorders such as osteoarthritis (OA) are not completely understood. IMHA is committed to supporting research that better defines the mechanisms of tissue damage and develops effective strategies for preventing this damage and promoting tissue repair.
Improving our understanding of the underlying mechanisms of inflammation
Mitigation of the damage, functional loss  and disability that result from inflammation and tissue injury in the muscles, bones, joints, skin and oral cavity
Developing personalized medicine strategies that achieve the best outcomes for chronic inflammatory and non-inflammatory disorders
Disability, Mobility and Health
Disorders of the MSK system are the leading cause of disability in our society. A key aspect of IMHA's mandate is to prevent and minimize disability, promote mobility and improve overall health and well-being. This is achieved by supporting research that addresses the continuum of health from primary and secondary prevention to rehabilitation and maximum restoration of functioning. Recognizing the diversity within Canada, and working towards an improved understanding of needs and appropriate and effective interventions will help improve the health of all Canadians, especially the disadvantaged and vulnerable.
Prevention of chronic musculoskeletal, skin and oral health disorders through the identification and management of common risk factors
Improving health, injury reduction and disability management in the workplace
Reducing musculoskeletal, skin and oral/dental health disparities in vulnerable populations based on ethnicity, gender, age and geography
Date modified: