Learning for participants in peer review
CIHR offers a number of learning modules to help you gain in-depth knowledge about our programs, processes and tools. These modules are intended to ensure that all participants in the peer review process have the same base knowledge of the processes and policies in order to conduct effective and fair peer review. New lessons will be added on a regular basis, so please visit this page frequently.
Please note that all reviewers must take the modules listed under Excellence in Peer Review prior to participating in the peer review process. Additional learning material is also available to support participants in their role.
All participants in peer review / College Members / Associate Members
Excellence in Peer Review
Reviewer Resources
Policies and considerations affecting the quality of the science
Project Grants

Participating in Peer Review
Training Awards

Participating in Peer Review
Priority-Driven Research

Participating in Peer Review
To fully experience these interactive modules, we recommend using a computer with a recent version of your browser, audio capability and Adobe Flash Player.
Many lessons use audio to supplement visual information. In these modules, closed captioning is available and can be enabled by clicking on the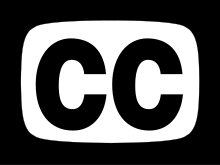 button at the bottom right of the lesson screen.
Where browser or Flash updates are necessary, please visit the appropriate provider's website. To learn how to get Adobe Flash Player, please consult our Help with accessibility section.
Date modified: