Integrated Youth Services Network of Networks Initiative (IYS-Net)

Improving the delivery of youth mental health and substance use services in Canadian communities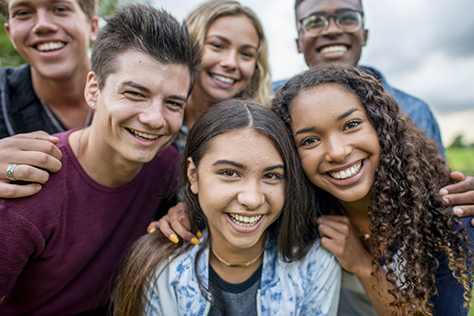 The Canadian Institutes of Health Research (CIHR) and the Graham Boeckh Foundation (GBF) have come together to develop the Integrated Youth Services Network of Networks (IYS-Net) initiative. IYS-Net will work with partners and stakeholders across the country to fund research to help create a Canada-wide network of provincial and territorial learning health systems for Integrated Youth Services (IYS). IYS is transforming youth mental health and substance use services in communities across Canada and helping ensure that youth (typically in the range of 12-25 years old) have equitable access to the range of services they need, when they need them (including primary care, peer support, work and study supports, and other supports and services - see Overview for more).
IYS-Net will be developed in phases. CIHR and GBF are in the early stages of developing IYS-Net and will seek input from a broad range of stakeholders as this initiative is created and evolves to ensure IYS-Net provides communities, provinces, and territories the support they need to help youth. IYS-Net will also seek public and private partnerships in the form of financial and/or in-kind contributions.
IYS-Net aims to:
Transform Integrated Youth Services in Canada and youth mental health and substance use outcomes through pan-Canadian research and knowledge mobilization which enables a learning health systems approach;
Use data and measurement to enable evidence-informed decision-making that integrates research seamlessly into practice and policy; 
Facilitate effective and meaningful youth and caregiver engagement throughout all phases, ensuring clients and caregivers/families, as well as providers and policy makers, all play key roles; and
Build strong linkages and co-leadership with and by First Nations, Inuit, Métis and Urban Indigenous communities, to ensure culturally informed, accessible, and equitable IYS.
Information
Date modified: