Second anniversary of the global
COVID-19

pandemic
Message from the President

March 11, 2022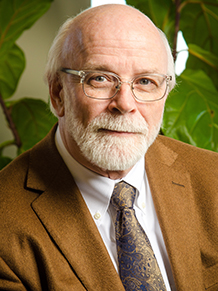 Dear colleagues,
Today, March 11, marks the second anniversary of the WHO declaring COVID-19 a global pandemic. The last two years have been difficult, but we have shown extraordinary commitment and resilience as a research community. Together we have made an immeasurable contribution to Canada's response to the pandemic and provided the foundation for a strong recovery.
From the very beginning of the pandemic, the Government of Canada recognized the importance of investing in research to understand this new coronavirus, how it spreads, the nature of COVID-19 disease, and its impact on Canadians and our health care system. The Canadian Institutes of Health Research (CIHR) was entrusted with significant new funding to carry out rapid research to gather the evidence needed to inform public health decisions.
In March 2020, we announced the first COVID-19 rapid research projects. Today, we have successfully delivered 31 COVID-19 funding opportunities with our partners, funding more than 800 projects for a total investment of $349 million. The scope of this research began with an initial focus on the virus and has extended to the wider impact of the pandemic on the health and well-being of Canadians. As a major accomplishment, we established the Centre for Research on Pandemic Preparedness and Health Emergencies (Research Centre) at CIHR. The Research Centre will support a comprehensive network of health researchers across the country and leverage strong relationships with Canadian and international research agencies to ensure Canada has an emergency-ready health research system when future pandemics and health emergencies strike.
While we have naturally focused on COVID-19 research as a priority for Canadians, we have not stopped delivering CIHR's other funding programs or lost sight of our commitment to building a more equitable, diverse, and inclusive health research ecosystem in Canada. We have been steadfast in moving forward on our commitments in CIHR's Strategic Plan. 
As we reflect on the past two years of the pandemic, I want to thank each of you for your contributions and your adaptability. As a University Delegate, peer reviewer, Institute Advisory Board member, mentor, supervisor, trainee, or patient partner, you have shown the value of health research and its vital importance to this country. In doing so, you have earned my gratitude and my deepest respect and admiration.
I wish you all well as we continue our journey to achieve the best health for all, powered by outstanding research.
Sincerely,
Michael J. Strong, MD, FRCP, FCAHS, FAAN
President, CIHR
Date modified: