Infographic: Funding world-class research for a healthier future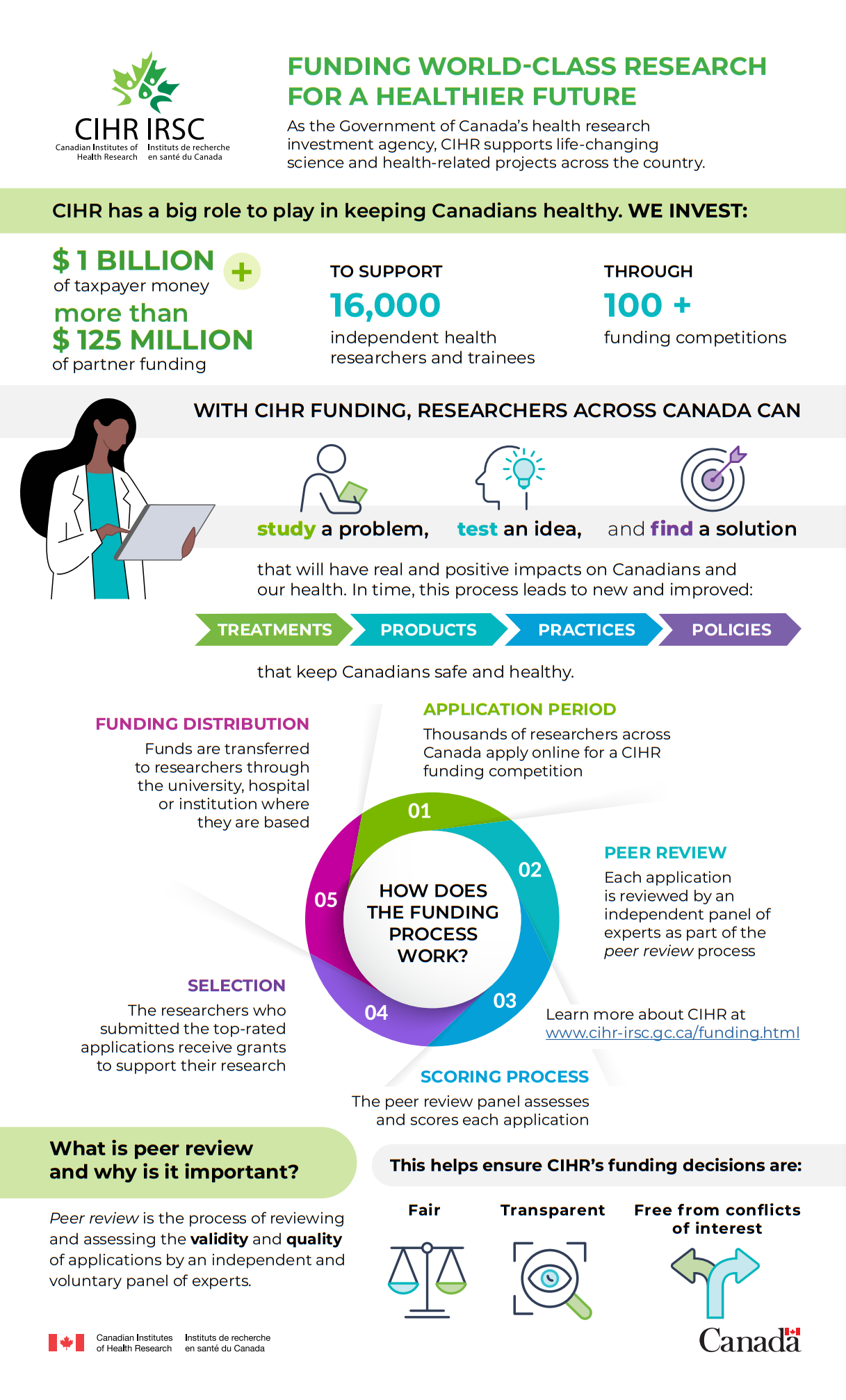 Long description

As the Government of Canada's health research investment agency, CIHR supports life-changing science and health-related projects across the country.

CIHR has a big role to play in keeping Canadians healthy.
We invest $1B+ of taxpayer money + $200M+ of partner funding to support 15,000 independent health researchers and trainees through 100+ funding competitions.

With CIHR funding, researchers across Canada can:

study a problem,
test an idea,
find a solution

that will have real and positive impacts on Canadians and our health. In time, this process leads to new and improved:

treatments
products
practices
policies

that keep Canadians safe and healthy.

How does the funding process work?

Application Period

Thousands of researchers across Canada apply online for a CIHR funding competition.

Peer Review

Each application is reviewed by an independent panel of experts as part of the peer review process.

Scoring Process

The peer review panel assesses and scores each application.

Selection

The researchers who submitted the top-rated applications receive grants to support their research.

Funding Distribution

Funds are transferred to researchers through the university, hospital or institution where they are based.

What is peer review and why is it important?

Peer review is the process of reviewing and assessing the validity and quality of applications by an independent and voluntary panel of experts.

This helps ensure CIHR's funding decisions are:

fair
transparent
free from conflicts of interest

Learn more by visiting the Funding world-class research webpage.
Date modified: