Tri-Agency Council partners to fund the Implementing Smart Cities Interventions to Build Healthy Cities (SMART) Training Platform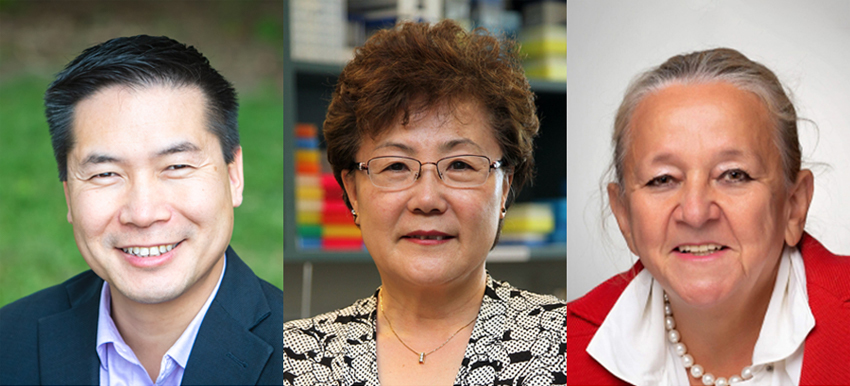 In summer 2021, the Canadian Institutes of Health Research (CIHR), the Natural Sciences and Engineering Research Council (NSERC) and the Social Sciences and Humanities Research Council (SSHRC) jointly funded a national Healthy Cities Research Training Platform (HCRTP). The goal of this platform was not only to generate cutting-edge knowledge, but also to build capacity in implementation science – the understanding of which solutions work best for whom and why in different contexts– and maximize the health-promoting potential of cities.
This six-year $4.95 million investment will support the Implementing Smart Cities Interventions to Build Healthy Cities (SMART) Training Platform which is a network of 10 academic institutions – including nearly 50 investigators and partners – led by Drs. Ma (University of Guelph), Dubé (McGill University) and Suh (University of Manitoba). This platform represents one of two transformational components of the CIHR Healthy Cities Research Initiative.
The platform will develop a new generation of multidisciplinary professionals that are equipped with the implementation knowledge and tools to help make cities healthier, more livable, and more resilient by examining how to improve population health through food and food systems.
Food serves as an excellent entry point for systems transformation because it touches everyone's lives, spans multiple sectors – political, private, academic and social – and several disciplines across the natural sciences, social sciences and health.
The SMART Training Platform builds on additional food and health investments totalling over $60M from Infrastructure Canada's Smart Cities Challenge, Canadian Agricultural Partnership, and the NRC-Industrial Research Assistance Program.
The platform will help grow a community of practice by providing a virtual hub of open access resources for trainees, practitioners, stakeholders, and researchers. Through the training platform, trainees will learn state-of-the-art implementation science methods that range from effective community engagement to computational science. They will participate in a convergence-by design experiential learning laboratory in which real-world healthy cities challenges will be tackled through design thinking and co-creation, using big data and digital technology like AI to accelerate transdisciplinary collaboration.
Additionally, the SMART Training Platform will serve an important role in the greater Healthy Cities Research Initiative by connecting trainees, HCRI-funded researchers, NSERC and SSHRC research communities with other implementation partners through an Annual Meeting.
Overall, the team's goal is to equip the next generation of researchers and professionals with the tools and knowledge to implement successful, scalable, and enduring solutions that improve health and address the challenges facing urban centres of all sizes in Canada and globally. To learn more about the platform and to see how you can get involved, visit the SMART Training Platform's website.
Date modified: