Molecular study could lead to an alternative to antibiotics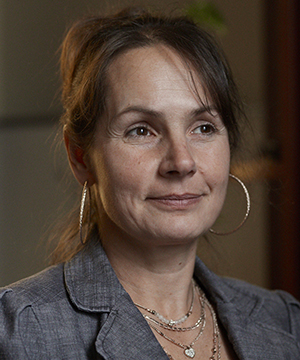 Canadians who contract food-borne illnesses like salmonella are often prescribed antibiotics as a treatment. Unfortunately, the growing trend of antimicrobial resistance (AMR) has led to a reduction in the effectiveness of the antibiotics used to treat salmonella and other bacterial infections (including tuberculosis).
Traditionally, health care professionals freely prescribed antibiotics to treat bacterial infections and to protect patients with poor immune systems (such as pre-term babies and those living with HIV/AIDS). However, in addition to their growing ineffectiveness, antibiotics can also have the adverse effect of destroying good bacteria that boost the immune system.
Recognizing the severity of this looming health care crisis, Dr. Karine Auclair, a chemistry professor from McGill University, is studying how a molecule could lead to a new alternative to antibiotics. Specifically, Dr. Auclair is examining whether a molecule within the macrophage (or white blood cell) of the human immune system can be boosted to destroy only bad bacteria.
"Thanks to CIHR funding, we are studying how a molecule, which we call a bacterio-modulator, helps our immune system eliminate infectious germs without affecting good bacteria," said Dr. Auclair. "Because bacterio-modulators have proven to be effective in-vitro against salmonella, we hope to someday translate this into the development of an alternative medication that will improve our immune system and revolutionize the modern treatment of antimicrobial-resistant diseases."
Date modified: