Great strides towards developing new TB vaccine strategies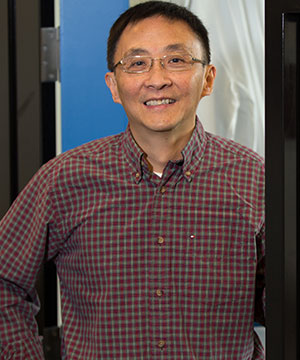 Tuberculosis (TB) is an emerging priority for public health officials worldwide. A highly infectious disease, TB is usually caused by Mycobacterium tuberculosis (MTB) bacteria that is known to attack the lungs.
In 2017, it claimed the lives of 1.6 million people.
With one fourth of the world's population infected, finding a way to quell the TB epidemic is one of the most critical health challenges of our time.
Researchers like Dr. Zhou Xing, professor and researcher in pathology and molecular medicine at McMaster University, working alongside infectious disease specialist Dr. Fiona Smaill, are examining this important issue. Together, they have developed, and are testing, TB vaccines.
Dr. Zhou Xing has been developing a new generation of TB vaccines for over 15 years. His research has led to two clinical vaccine trials in human volunteers in Canada. In the current on-going vaccine trial, the vaccine is delivered, via inhaled aerosol, directly into the lung of the trial participant. The translational research carried out by scientists such as Dr. Xing may positively and directly affect those suffering from this disease.
His path to TB research was influenced by the staggering statistics highlighting the TB crisis ravaging Indigenous communities. Today, in Canada's North the occurrence of TB in Inuit is 300 times higher than in Canadian born non-Indigenous people. Dr. Xing's new vaccine strategy may help decrease incidences of TB in Indigenous communities in Canada.
"I am a strong believer in the importance of funding research as it creates opportunities for researchers to develop cures for disease like TB. Without CIHR's support it wouldn't have been possible for me to translate our basic scientific discovery to applications in humans."
Date modified: