Making a difference: Helping newcomers stay healthy by overcoming barriers to health care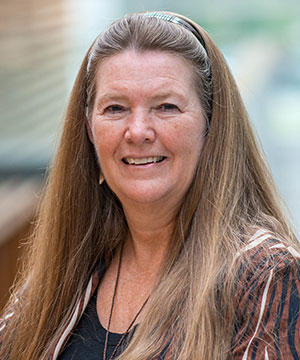 Newcomers to Canada face many challenges, including staying healthy. However, migrants and refugees are often particularly vulnerable to infectious diseases. Studies have shown they may be more susceptible to diseases such as mumps and measles, and they are more likely to be hospitalized for vaccine preventable diseases. Making sure newcomers are vaccinated against these diseases is the easiest and most efficient means of protecting everyone's health.
Dr. Cindy Jardine, a Canada Research Chair (Tier 1) at Fraser Valley University and an expert in health risk communication, has been working with colleagues in Canada and internationally to better understand how newcomers make decisions about vaccinations. Preliminary results have shown the biggest barrier is access to immunization information. Newcomers who could talk to health professionals about when and where they and their children could be vaccinated did so without question. This is a very different problem than 'vaccine hesitancy' where people don't get vaccinated because they feel the risk of the vaccine is greater than the risk of the disease (even though we know this is false). It also means the potential solutions to improving newcomer immunization are different. Ensuring migrants and refugees have access to health professionals and understandable information (in different languages) may make all the difference.
In addition to her work on immigrant immunizations, Dr. Jardine also conducts collaborative research with Indigenous communities, looking at ways to improve the health and wellbeing of youth and the communities in which they live.
"I am very grateful that CIHR recognizes and supports research that involves working in partnership with communities so that we can collectively find the best ways to provide sustainable solutions to improving health. I also very much appreciate that they recognize that this type of research takes time and patience, and give us the freedom to explore novel approaches."
Date modified: