Promising safety interventions to ensure Canadian children are seen and not hurt!
An epidemiologist and associate professor with the Departments of Pediatrics and Community Health Sciences at the University of Calgary, Dr. Brent Hagel is co-leading a team of cross-sectoral experts who are united by a common cause: active transportation safety in children and youth.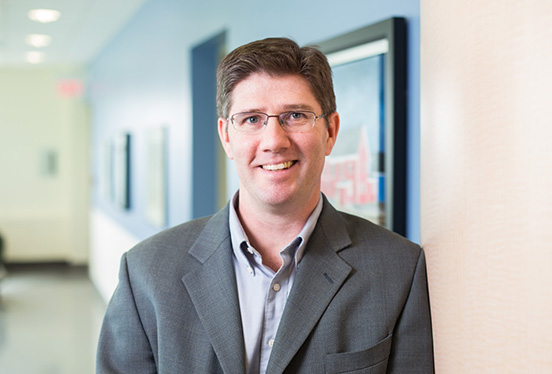 Walking and biking are popular ways for children to explore their environment and develop a healthy sense of independence.  These modes of transportation are also a great way for children and adults to stay active.
While research has shown that changes to the urban landscape can result in increased safety for pedestrians and bicyclists, there is very little research on the specific safety impacts on children and youth.
For many children, walking to school can be hazardous, as they are in close proximity to traffic on busy, congested streets.  As a result, many children are driven to school, even for walkable distances. 
Working with provincial governments, environmental organizations and traffic safety professionals across Canada, Drs. Brent Hagel, Howard, Macpherson and Ms. Fuselli and their team are investigating ways to improve the safety of built environments and encourage more active modes of transportation that promote a healthy lifestyle.
Among the safety interventions being studied are walking and cycling routes, speed limits, infrastructure (like sidewalks, traffic-calming features and separated bike lanes), the strategic installation of bike racks, and the benefits of an increased presence of law enforcement officials.
This thorough examination of the built environments of Canadian cities will help to determine whether such interventions have the potential to increase the safety of pedestrians and cyclists of all ages, to help ensure that our children can be both active and safe!
Date modified: