A SHARED Future

Lighting new pathways and restoring age-old understandings of energy by putting reconciliation at the heart of decision making and implementation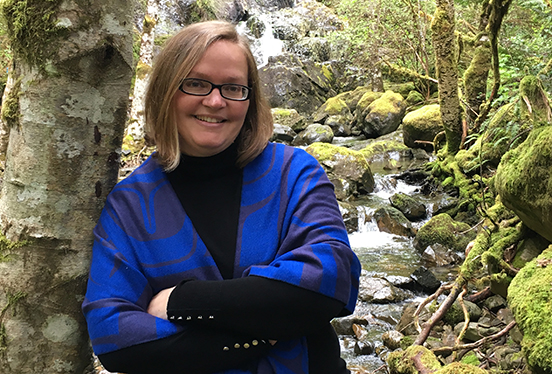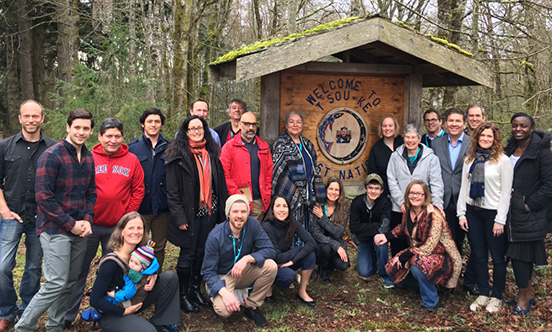 Director of the Health, Environment, and Communities Research Lab (HEC Lab), Dr. Heather Castleden also holds the Canada Research Chair in Reconciling Relations for Health, Environments, and Communities.
Since the beginning of time, Indigenous Peoples have been conducting research that has allowed them to adapt to local environments and put in place systems to transfer knowledge from one generation to another. The oral tradition of sharing stories is an excellent grounding mechanism as they also serve to help us situate ourselves within the ecosystem.
Embedded in many Indigenous cultures and communicated through language, especially the oral tradition of storytelling, these systems provide a deep understanding of the collective's interconnectedness and interdependence with the natural world.
Dr. Heather Castleden, an Associate Professor jointly appointed to the Department of Geography and Planning and the Department of Public Health Sciences at Queen's University, and her team have forged productive intersectoral partnerships that will use renewable energy projects as a platform to restore our understanding of integrative health and to cast light on promising new avenues of mutual discovery between Indigenous and Western peoples.
Dr. Castleden and the 'A SHARED Future' team will examine how Indigenous and Western knowledge systems, working together in the context of renewable energy conservation, efficiency, and development, may guide us to a place where healing of past and ongoing environmental dispossession and destruction can occur through new and restored understandings for integrative health by reconciling and healing our relations with each other as well as the land, air, and water that surround us. Indigenous leadership in renewable energy projects, from the micro- to macro-scale, could become an important precedence for promising practices, putting reconciliation at the heart of decision-making and implementation.
Date modified: