Creating healthy cities by design
Dr. Yan Kestens – a Professor at the University of Montreal's School of Public Health, a researcher with the university's research centre (CRCHUM), and the CIHR Applied Public Health Chair in Urban Interventions and Population Health – is leading the CIHR-funded study: Environments and Health INTERACT: INTErventions, Research, and Action in Cities Team.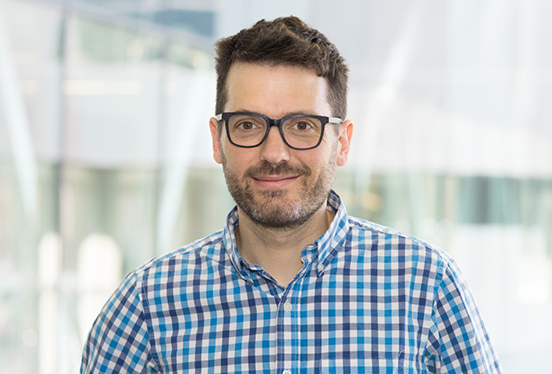 Working in collaboration with key players in sustainable urban development, Dr. Yan Kestens is leading a team of public health, urban studies and geography experts studying the impact of major infrastructure investments in four Canadian cities.
Their efforts are focused on assessing the impact of the infrastructure improvements on the quality of life of citizens, including any changes to their levels of physical activity and social engagement – a relatively unexplored area of research.  As well, the team will investigate differences in peoples' health across various social and population groups (health inequalities).
The four infrastructure projects being studied by the INTERACT team are:
Vancouver's Arbutus Greenway, a nine-km rail corridor transformed into a pedestrian walkway and cycling route
Victoria's All Ages and Abilities (AAA) Network, a new 24-km bicycle network
Saskatoon's  Bus Rapid Transit (BRT), a 22-km bus-based surface subway system, and  
Plan Montréal Durable (the five-year Sustainable Montreal Plan 2016-2020), which sets forth measures to control traffic, plans for increasing green spaces, and incentives to foster the development of sustainable, healthy neighbourhoods.
The team will design and optimize tools like geographic information systems, portable sensors, and smartphone applications to measure changes in the environments and health behaviours of citizens. By increasing our understanding of the effects that public improvements have on neighbourhoods and, more specifically, on people who inhabit them, their research will guide municipal, provincial and national decision makers as they design people-friendly cities.
Date modified: