American and Canadian funding agencies meet to discuss health research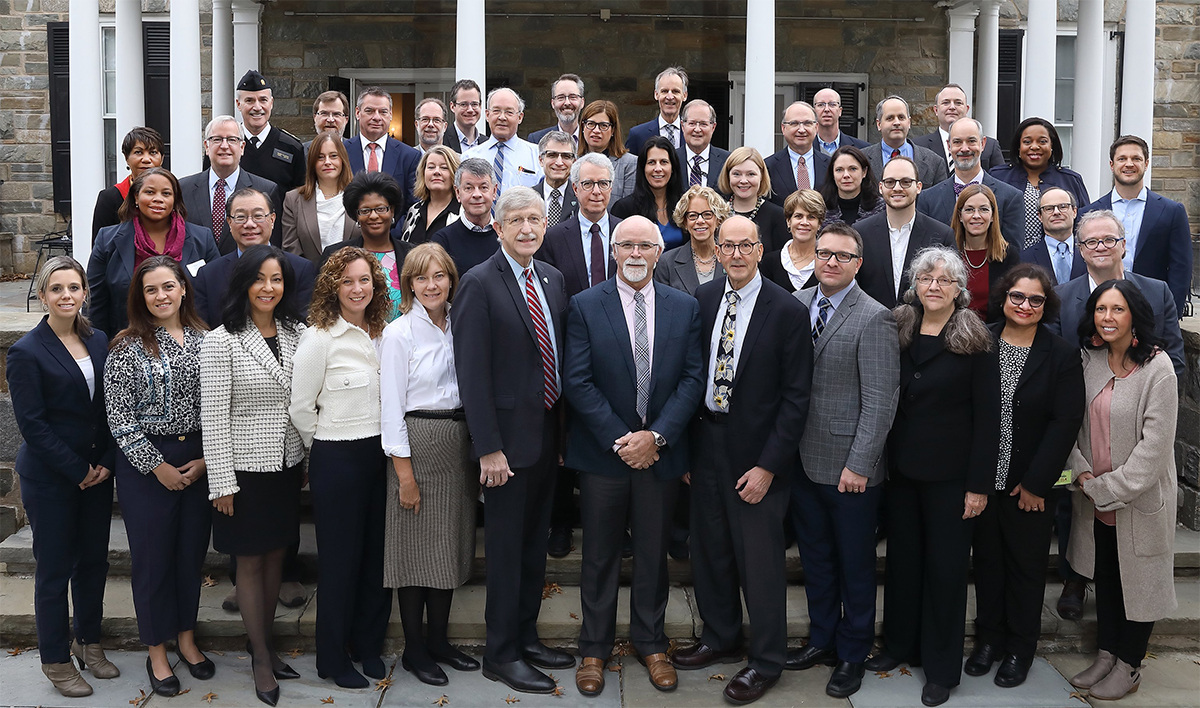 On November 22, 2019, the National Institutes of Health (NIH) welcomed the Canadian Institutes of Health Research (CIHR) to Bethesda, Maryland to discuss how the two countries could strengthen their health research collaborations.
The symposium was attended by NIH Director Dr. Francis Collins and CIHR President Dr. Michael Strong, along with the Institute Directors and Scientific Directors of their respective organizations. Together, they reviewed their existing bilateral and multilateral partnerships and explored new avenues for increased collaboration. These included, among others, research on cannabis, Indigenous health, and infectious diseases.
"It's a pleasure to meet with our colleagues from CIHR and to discuss research areas of common interest," said Dr. Collins. "Health research has become increasingly collaborative and multinational in nature, and we welcome opportunities to partner with CIHR to improve the health of Americans, Canadians, and people throughout the world."
"The USA and Canada are natural friends and allies that share similar cultures and values – and this certainly applies to health research," said Dr. Strong. "As American and Canadian scientists and researchers, we have much to offer one another and it's my hope that the relationships formed today – and the discussions that follow – will carry on well into the future."
Moving forward, the two funding agencies agreed to hold follow-up meetings to build on the momentum generated by this initial gathering. It is expected that this ongoing dialogue will lead to increased integration of NIH and CIHR efforts in pursuit of their shared goal: improving health outcomes through research.
Date modified: